Trainbox: The transport box
for large model railways
Your model railway treasures must be reliably stored and transported.
TRAINBOX is the practical transport box for locomotives and wagons of gauge 1, gauge G (LGB), gauge II, gauge 0 or for other applications such as the secure transport of drones, RC cars or helicopters. With variable solutions you will find exactly the right transport box size for your model.
With the TRAINBOX configurator you can make a non-binding inquiry for a wooden transport box.
"The TRAINBOX has arrived and I've just unpacked it. WOW, what a beautiful piece of work, I can't tell you how impressed I am with this box. It is quite simply OUTSTANDING!!! The quality of workmanship and the finish is second to none. This loco box is the Rolls Royce of loco boxes! Well done, it's a beauty!!"
G. D. Legg, Bristol, Great Britain, Loco Box 110cm for Aster AD 60 Beyer Garratt, Gauge 1

The transport boxes for model railway locomotives are available in any size. Here you will find the right locomotive box for gauge 1, 2, 0 or G (LGB).


Protected model railroad transport
With the TRAINBOX you always transport your model railways well protected to club meetings, trade fairs, exhibitions and model railroad exchanges. The TRAINBOX is characterized by high stability and low weight and can be stacked as required.
Custom-made transport boxes for locomotives, passenger cars and freight cars e.g. for track 1, track 0, track 2 or track G (LGB) as well as transport boxes for drones, remote-controlled RC cars or helicopters.
Advantages of the Trainbox
"Thank you for this wonderful locomotive box!! I'm really excited! I think I'll order another loco box in due course. I will do a lot of advertising to my colleagues. I think there is also some interest!"
Christian S. from Frankfurt, 3 Loco Boxes Gauge 1
"Thank you again for the beautiful and very well thought-out transport box for my 1 gauge locomotives.
I'm excited!"
Jürgen P. from Hamburg, owns 2 loco boxes in gauge 1
The live steam loco has just moved into its future 'home', the box is just made for it. It fits in well and the enclosed foam pieces fill the space exactly. I really like the handle system, which makes the box very easy to carry."
Stephan S. from Ludwigsburg, 1 Loco Box G scale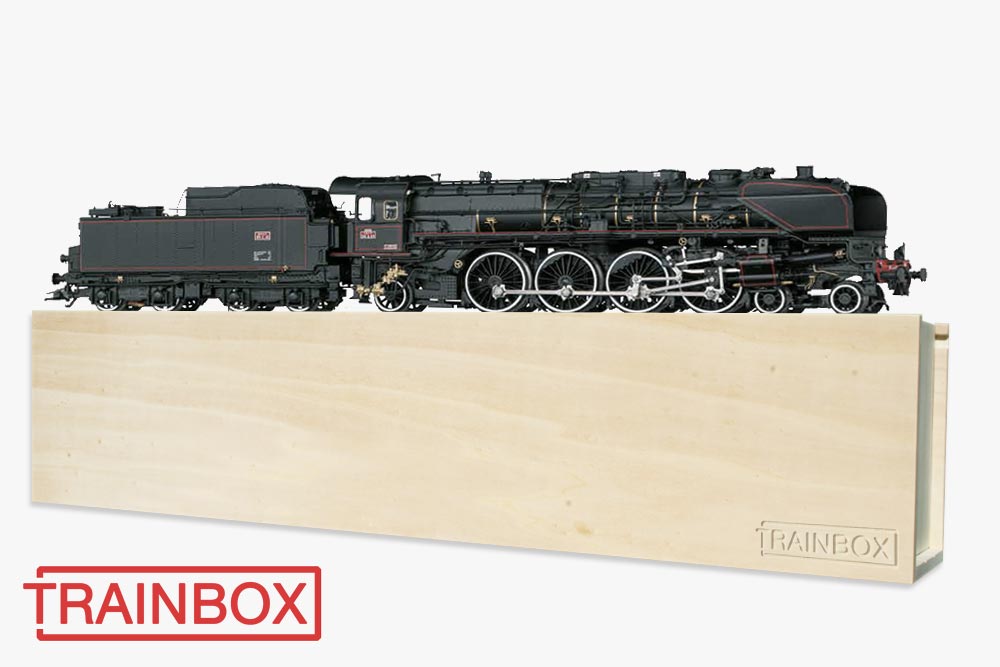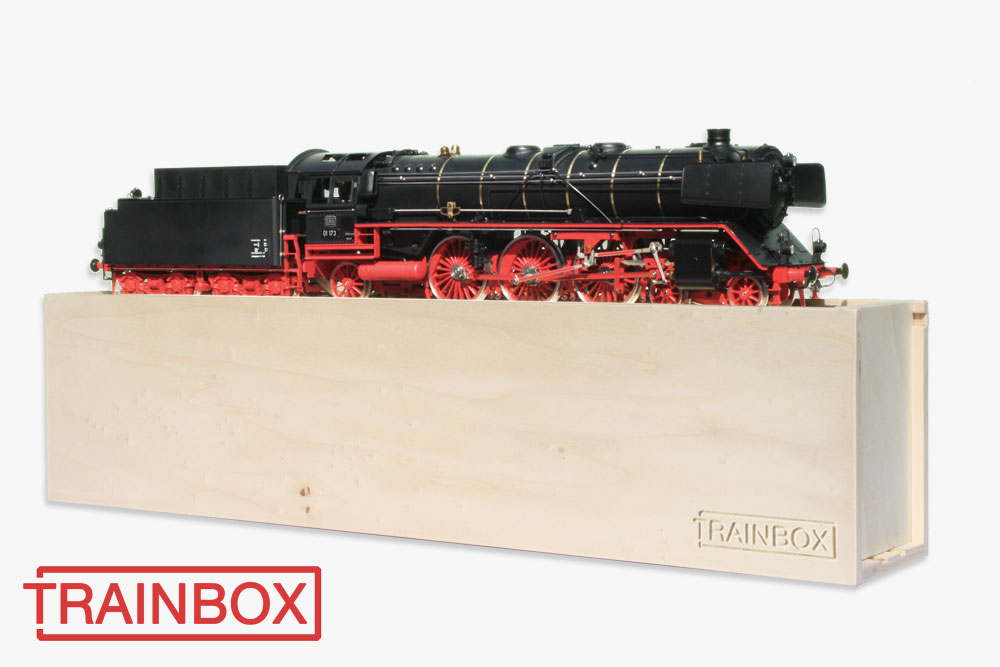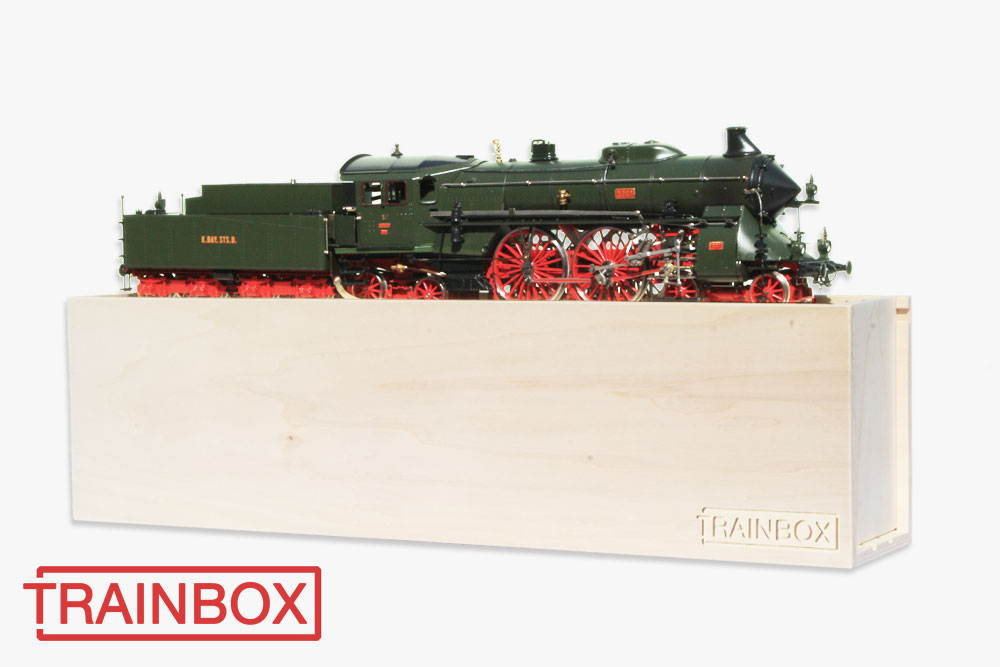 DO YOU WANT YOUR OWN TRAINBOX?